"Carolyn's Kitchen" What I am thinking about this week… 
Our 'nack bar is full of refreshing beverages – what would happen if we started mixing them with some of these amazing seasonal ingredients?
from the farms & markets today
arugula . baby lettuce . beets . cabbage . escarole . radicchio . garlic . chard . collards . kale . kohlrabi . lavender . mustard . greens . leeks . mesclun . microgreens . mushrooms . napa cabbage . onion . peas . potatoes . radishes . rapini . romaine . scallions . shallots . spinach . squash blossoms . turnips . wheat berries . zucchini
@ the 'nack & coffee bar
Our key limeade is an absolute favorite for the summer months.  As I was watering the herb garden at MHI, I thought about creating a 'mocktail' with our key limeade. Using fresh blackberries and a spring of mint seemed perfect for a summer day. Then I topped it off with a splash of Hal's New York Lime Seltzer for a bit of fizz!  A perfect beverage to sip while chilling out on the front porch after a day at the beach!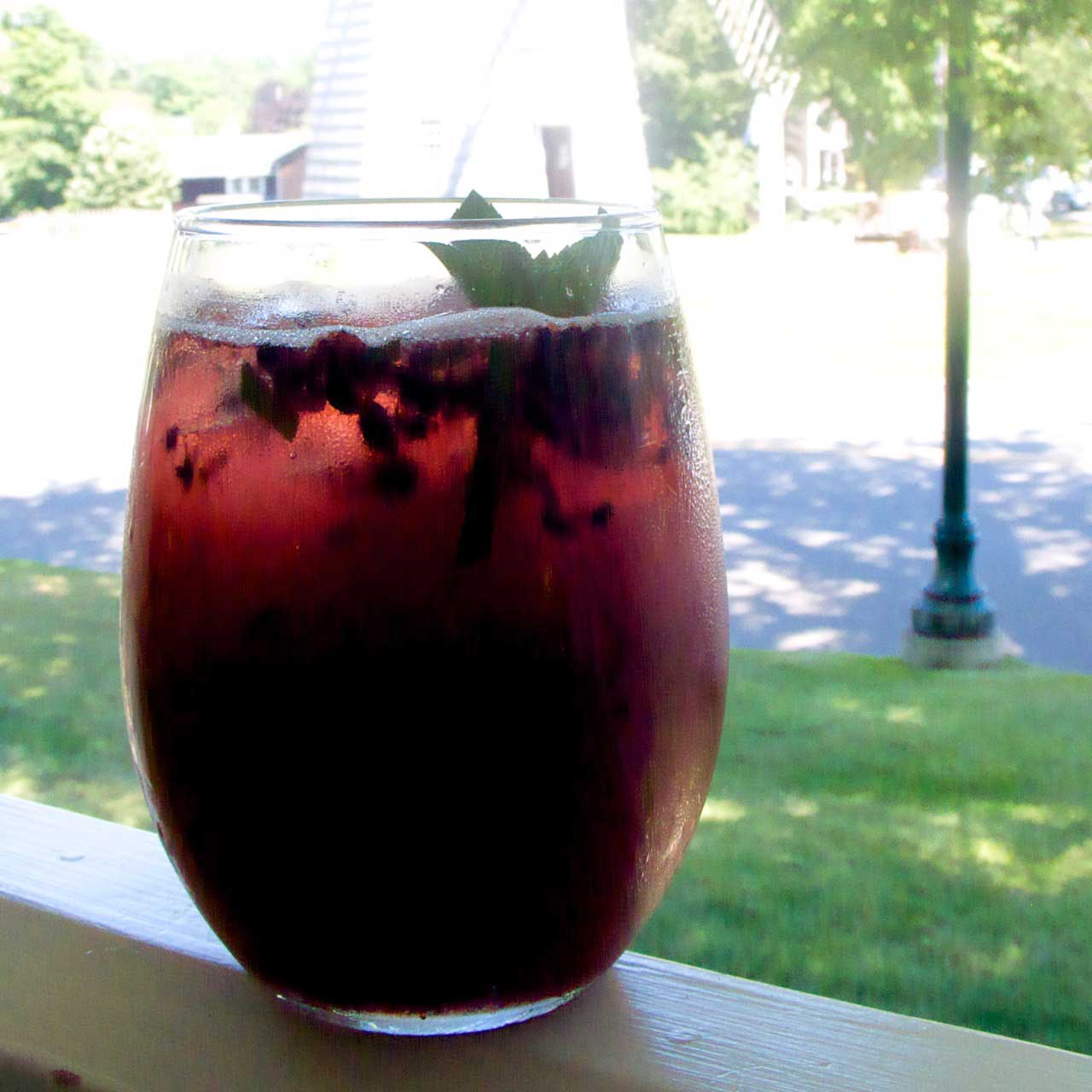 While picking up our weekly order at Balsam Farms today, the farmers offered me some of their heavenly lavender.  I can't wait to experiment with it and create some new recipes… lavender lemonade… lavender shortbread cookies… lavender fudge… My mind is spinning with delicious ideas!
What's special on my breakfast menu this week… 
Our 'White on Green' omelet was the favorite this weekend.  Fresh Veggies from Balsam Farms and Long Island Mushroom Company – mixed with creamy goat cheese in an omelet…What a delicious way to experience the bounty from our local farms – and so healthy!  local organic eggs . spinach . leeks . mushrooms . broccoli . asparagus . goat cheese . sweet onion . shallots
Remarkable Food Moments 'comments from our guests'
'The white on green was truly the best omelet I have ever had, so fluffy, just delicious!'
'The white on green was a great recommendation, it is so delicious.'
'I love the fruit, I wish I had this presentation each morning when I'm home'
'My husband hates, hates, bed and breakfasts, this is the only one he will come to.'
That's all for now.  Keep an eye out for Recipes.  Coming soon!
Carolyn Stec, Executive Chef
"crusader of worthwhile causes"